LED Power Supply For DC12V and DC24V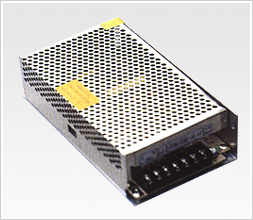 We provides non-waterproof and waterproof LED Power supplies, and they are
(a) Constant voltage DC/AC12V: 20W, 30W, 60W, 100W, 120W, 150W.
(b) Constant voltage DC/AC24V: 20W, 30W, 60W, 100W, 120W, 150W.
(c) Constant current 350mA: 9W, 18W, 28W
(d) Constant current 700mA: 9W, 28W
Our products targeted high starting point, high standards and high demand. All of our products have been approved by CE (EMC, LVD), RoHS, and other relevant certificate, waterproof grade up to IP67
Our waterproof LED power supplies are widely used in indoor and outdoor LED lighting, LED lighting advertising, LED displays, security equipment, electronic control equipment, and other fields. Our products are exported to European, American & Middle Eastern markets, etc.